CCTV Installations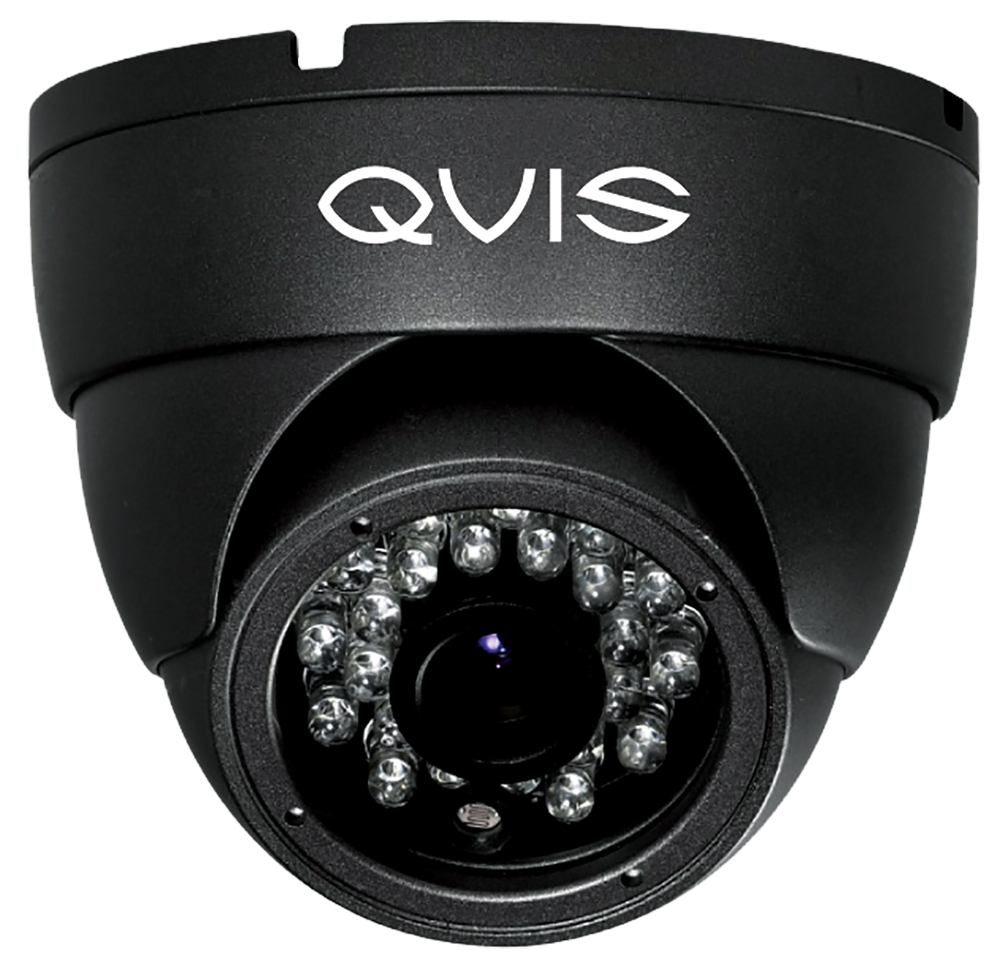 CCTV security cameras are arguably the most recognisable element of home and office security, acting as the biggest deterrent to intruders.
Eurolink Security offer a range of CCTV cameras created by QVIS in different shapes, sizes and features. Small, static "Eyeball", classically shaped "Bullet" cameras as well as movable pan, tilt, zoom (PTZ) CCTV camera systems.
All of the available camera styles can be installed using standard, analogue or an over IP system. Each system has a range of input levels available, from 4 inputs up to 32 inputs.
---
Analogue
Using an analogue CCTV system, the installed cameras will record to a device, either a digital video recorder (DVR) or a network video recorder (NVR), this is the most basic form of security camera system.
Standard
The standard system is similar to the analogue system in that they are connected to your recording device. However, due to the signal being digital instead of analogue, the cameras can be connected directly to a computer instead of your video recorder (DVR/NVR). These systems often have a much higher resolution; using motion detection to record uncompressed video, the images captured by these digital cameras can be used to see finer details such as number plates.
Over IP
IP cameras, also knows as network cameras can be either analogue or digital video cameras with an embedded server. This server has its own IP address and is capable of streaming the content over a network.
These cameras are an excellent solution to any security need, often capable of giving the best quality picture, limited by the quality of the camera lens.
---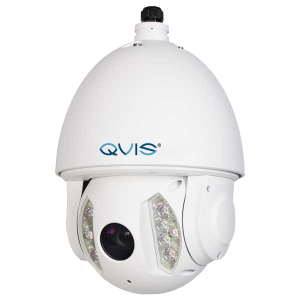 Static or Pan-tilt-zoom
Each system is capable of using various types of cameras, often based on the location that the camera is intended to survey. Small rooms and corridors are ideal placements for our compact eyeball cameras (pictured above), whereas wide areas where multiple cameras is a difficult option to implement, a movable PTZ camera is the more preferred choice.
With a QVIS camera installed you can have them monitor your camera feeds remotely from one of their alarm receiving centres (ARCs). As well as monitoring your system, QVIS will alert you immediately when an alarm is triggered as well as contact the proper authorities.